Stormers' Flyhalf woes continue
February 3, 2013 in Rugby, Super Rugby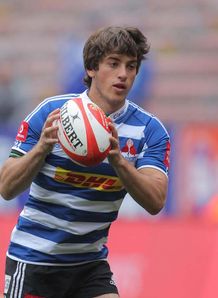 With Elton Jantjies allowed a leave of absence and Peter Grant still playing in Japan, it was an opportune time for Kurt Coleman to show that he is a capable replacement for either when the SupeRugby season kicks off.  He failed to impress though, and his woeful kicking at goal was further emphasised when the Cheetahs kicked a goal 50 metres out in the 81st minute to clinch the match.
In a time when the Stormers' depth at flyhalf was tested with Gary van Aswegen, Lionel Cronje, Burtin Francis and even Dewaldt Duvenhage thrown into the mix, one would think that the Stormers flyhalf stock is adequate to provide cover for the season.  However, with Elton Jantjies appropriately experienced in SupeRugby and Peter Grant well versed, it is concerning that there is not much left after them.  Should the injury curse strike the flyhalves again, they might again be in for a long season.
It is a great pity that Dimitri Catrakilis has left for a starter position at the Southern Kings, as it would have been quite revealing had he played for a side with enough quality to bring out the best in him.  At the Kings however…as they say, your flyhalf is only as good as your pack, and I'm concerned that he might regret the move once the Kings are dealt their umpteenth hiding in the "Big Boys'" league.
Coleman will have to step up, there is no other choice. Aside from van Aswegen, who hasn't seen a game in quite some time, Coleman is the only one who can back up the two key flyhalves.  And with goal kicking being of the utmost importance for the Stormers' game plan, a kicking performance like this past weekend's will surely not suffice.