Two more Lions out on loan
April 9, 2013 in Uncategorized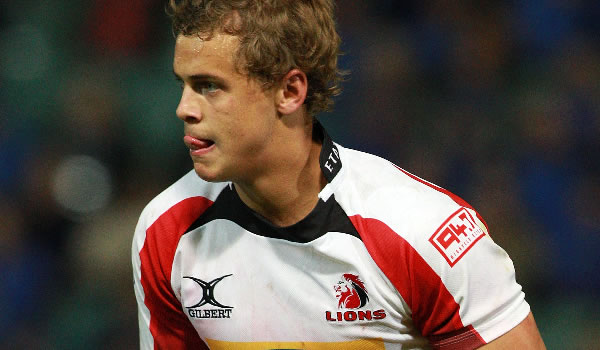 Two Lions players, fullback Andries Coetzee and flank Jaco Kriel, have joined the Sharks squad in Durban and will be undergoing tests this week with the view of being signed on loan agreements.
With Louis Ludick and Jacques Botes amongst the Sharks latest casualties they are running low on Super Rugby experienced backup and the two Lions players can be seen as "custom fits" for those positions.
Andries Coetzee made an exciting start to Super Rugby when he had to fill in on flyhalf against the Sharks when Elton Jantjies got injured and he subsequently cemented himself into the fullback spot, so much so that Jaco
Taute was moved to centre when he returned from injury. He is an attacking fullback and should be a good replacement for Louis Ludick.
Jaco Kriel could provide the Sharks with the specialist open side flank they need although he is equally comfortable on the blind side. Injuries have depleted the Sharks experienced loose forward stocks to the point that they only have Keegan Daniel, Marcell Coetzee and Ryan Kankowski available.
Both players will be undergoing "trials" this week before a final decision is made and they will have to earn their spots but initially they will be with the Sharks to provide backup.
With the Lions tour to the USA cancelled and the serious leg of the Preparation Programme only starting in June we may see more Lions players being made available on loan to franchises that need backups.